Kaspar Zehnder – Conductor and Flutist
has been principal conductor of the Biel Solothurn Symphony Orchestra since 2012 and will remain so until the end of the current season. He has been conducting the Philharmonie Hradec Králové (Czech Republic) in the same capacity since 2018. Previously, he was Music Director at the Zentrum Paul Klee (2004-2012) and, as successor to Jiří Bělohlávek, Chief Conductor of the Prague Philharmonia (2005-2008). From 1999 to 2020 he served as Artistic Director of the Murten Classics Summer Festival.
Milan's La Scala as a gateway to the international stages
Since his successful debut at La Scala in Milan in 2007, he has conducted numerous leading orchestras throughout Europe, including the orchestras of Montpellier, Lille, Cannes, Metz, Pays de Loire, Île-de-France, the English Chamber Orchestra (in the presence of Prince Charles), the national orchestras of Taiwan, Poland, Lithuania, Romania, Spain and, in Switzerland, the Lucerne Symphony Orchestra, the Basel Symphony Orchestra, the Orchestre de Chambre de Lausanne.
Opera – Kaspar Zehnder's Passion
He feels equally at home in opera as in symphonic repertoire: his most recent repertoire includes Carmen, Les Contes d'Hoffmann, Les nozze di Figaro, Così fan tutte, The Magic Flute, Abduction, The Diary of Anne Frank, La Damnation de Faust, Rigoletto, Traviata, Barbiere di Siviglia, Rusalka, Sárka as well as the world premieres of Jost Meier's Marie und Robert or Fabian Müller's Eiger.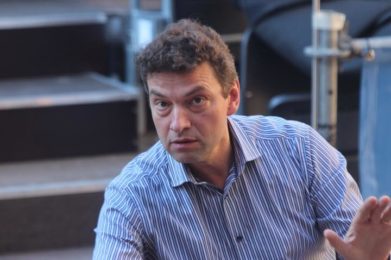 A flair for discoveries and rarities
Besides cultivating the standard repertoire as a conductor, discoveries and rarities complement his rarities complement his programmes. For example, Kaspar Zehnder celebrated great success with the Sinfonie
Orchestra Biel Solothurn with the world premieres of Bartók's opera Bluebeard in the chamber version by Eberhard Kloke (Biel Solothurn 2020/21) and the opera Eiger by Swiss composer Fabian Meier (Biel Solothurn, January 2022). The Theater Orchester Biel Solothurn's (TOBS) production of Udo Zimmermann's chamber opera Weisse Rose received the Armel Prize for Best Production in 2017 under Kaspar Zehnder's direction and was subsequently sent to
London, Oslo and Krakow.
The 2019 project "Soirée" with Magdalena Kožená, Sir Simon Rattle (at the piano), Andrew Marriner and other friends from Berlin and London has been released by Pentatone. In 2021, the world premiere recording of the six symphonies by the Swiss late Romantic composer Joseph Lauber (1864 to 1952), discovered by Kaspar Zehnder in the archives of the University of Lausanne, for the Schweizer Fonogramm label, as well as the Dvořák recordings with the Hradec Králové Philharmonic and the Bach trio sonatas for two flutes and harpsichord with his wife Ana Oltean and the harpsichordist Vital Julian Frey (Ars Produktion) received great attention.